TRANSPORTING YOUR PORTABLE TOILETS
Servicing all Melbourne suburbs, Mornington Peninsula, South Gippsland and Yarra Valley
Rent A Loo: 0409 783 399 info@rentabathroom.com.au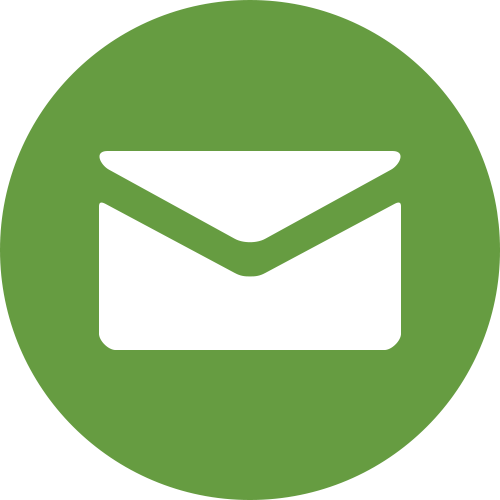 PORTABLE TOILET DELIVERY
Rent A Loo provide an efficient, speedy delivery service across Melbourne and surrounding suburbs including:
Mornington Peninsula, Rosebud, Frankston, Hastings, Brighton, Beaumaris, Carrum Downs, Bentleigh East, Rowville, Pakenham, Cranbourne, Glen Waverley, Ringwood, Yarraville, Seddon, Williamstown, Altona, Werribee, Hoppers Crossing, Williams Landing, Point Cook, St Albions, Hillside, Taylor Lakes, Caroline Springs, Craigieburn, Caulfield, Prahan, Port Melbourne, Richmond, Templestowe, Greenvale, Greenborough, Eltham, Newport, Footscray West, Glenroy, Pascoevale, Northcote, Brunswick, Doncaster, Balwyn, Camberwell, Preston, Coburg, Kew, Glen Iris, Springvale, Dandenong, Kilsyth, Reservoir, Epping, Thomastown, Bundoora, Mill Park, Mentone, Cheltenham, South Melbourne, St Kilda, Elwood, Red Hill, Rye, Mitcham, Wheelers Hill, Mulgrace, Hawthorn, Lang Lang, Langwarrin, Narre Warren, Berwick, Lalor, Main Ridge, Merricks, Tooradin.
Planning for delivery of your hired toilets.
There are some important factors to consider when planning the location of your hired amenities. Toilets, urinals, drinking stations and disabled toilets are all quite large objects and you need to calculate how much space you will need to allow for the safe and comfortable use of and access to these amenities.
Keep In Mind:
Number of people attending the event
Number of toilets required
The size of the units you are hiring
Accessibility and convenience
The amount of space required around the amenities for people to move around freely – no bottle necks
Delivery
Access for transport vehicles
This is a really important consideration and is sometimes overlooked.
When you are working through the list of possible sites to locate your hired amenities, you need to think about adequate access for the vehicles transporting the toilets.
This can be a difficult thing to work out especially if this is the first time you have had to deal with hiring amenities for an event.
The best thing to do is ring one of professional friendly staff and we will run through the site layout with you, give you the dimensions of the products and vehicles and work out the most convenient and safe site to locate your portable toilet facilities.
Service Areas
Rent A Loo provide an efficient, speedy delivery service across Melbourne and surrounding suburbs including:
Altona
Balwyn
Beaumaris
Bentleigh East
Berwick
Brighton
Brunswick
Bundoora
Camberwell
Caroline Springs
Carom Downs
Caulfield
Cheltenham
Coburg
Craigieburn
Cranbourne
Dandenong
Doncaster
Eltham
Elwood
Epping
Footscray West
Frankston
Glen Iris
Glen Waverley
Glenroy
Greenborough
Greenvale
Hastings
Hawthorn
Hillside
Hoppers Crossing
Kew
Kilsyth
Lalor
Lang Lang
Langwarrin
Main Ridge
Mentone
Merricks
Mill Park
Mitcham
Mornington Peninsula
Mulgrace
Narre Warren
Newport
Northcote
Pakenham
Pascoevale
Point Cook
Port Melbourne
Prahan
Preston
Red Hill
Reservoir
Richmond
Ringwood
Rosebud
Rowville
Rye
Seddon
South Melbourne
Springvale
St Albions
St Kilda
Taylor Lakes
Templestowe
Thomastown
Tooradin
Werribee
Wheelers Hill
Williams Landing
Williamstown
Yarraville
Servicing all Melbourne suburbs, Mornington Peninsula, South Gippsland & Yarra Valley.
Call us for more details.
BOOK ONLINE
Tyabb
Address: 9 Cannery Court, Tyabb Victoria 3913
P.O. Box: 62 Tyabb Victoria 3913
Call Rent A Loo: 0409 783 399 or 1300 367 848
North Sunshine
Address: 72 Imperial Drive
North Sunshine Victoria 3020
Call Rent A Loo: 0409 783 399 or 1300 367 848
Bendigo
Address: 981 Alternative Highway
Bendigo Victoria 3551
Call Rent A Loo: 0409 783 399 or 1300 367 848