CONSTRUCTION TOILETS
Servicing all Melbourne suburbs, Mornington Peninsula, South Gippsland and Yarra Valley
Rent A Loo: 0409 783 399 info@rentabathroom.com.au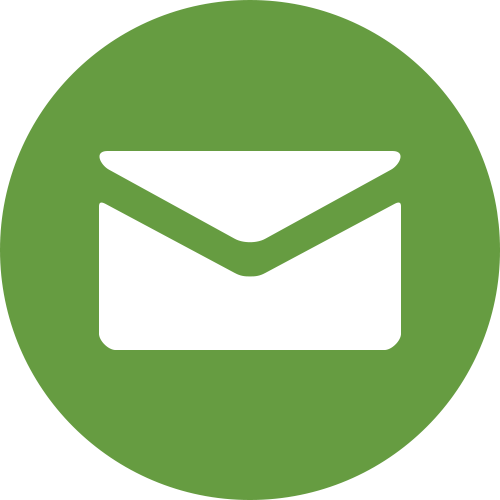 CONSTRUCTION SITE PORTABLE TOILET HIRE
Rent A Loo are the specialists for construction toilets across Melbourne and surrounding areas.
We cater for all types of construction sites and have been providing toilet hire services for the construction industry for many years.
You've got a lot to think about, so you want to work with a professional and experienced team who understand what you need and deliver a quality, on time service that you can rely on. And that's what you get when you call Rent A Loo.
– Have you had a bad toilet experience? You won't have to suffer any more.
– Do you want clean well maintained toilets?
– Do you need quick delivery?
– Don't know where to go?
– Need somewhere to dump a load?
Are you desperate? Need quick delivery call Rent A Loo now on: 0409783399
Rent A Loo Portable Construction Toilet Features
Neat & clean interior
Regular scheduled pump-out servicing available
Large waste tank
Portable chemical and sewer connect toilet hire options
Meet or exceed local and Australian OH&S regulations
Hand wash basin with tap
110 Litre fresh water tank
Heavy-Duty marine type hand flush pump
Plastic bowl with stainless steel flap
Pump out servicing for portable chemical toilets
Durable, very sturdy construction
Toilet roll holder
Chemical Loo Hire for the Construction Industry.
Portable loos for road rehabilitation
Earthworks port a loo hire
Underground services requiring on site amenities
Concrete structures
Pavement laying projects – toilet hire
Shoulders and verges – projects requiring provision for workers, such as dunnies
Drainage works – toilet hire
Subdivisions – for housing developments – on site chemical loos
Underground services – Port A Loo hire servcies
Construction site toilets for Dam Construction sites
Road resurfacing – portable toilets delivered
Crushing and Screening sites – toilets
On site hired toilet facilities – Sports ground Construction
Workers must have access to conveniently located toilet facilities. Where the toilet is not connected to the sewerage system, self-contained fresh water flushing portable toilets should be provided that are regularly serviced.
To provide an acceptable standard of privacy and hygiene the toilet must be:
1. Kept clean
2. Weatherproof
3. Well lit and well ventilated, either naturally or artificially
4. Provided with a hinged seat and lid
5. Provided with a door that can be locked from the inside
6. Provided with a well drained floor above ground level that is covered with a durable waterproof material
7. Provided with a plentiful supply of toilet paper
8. Set up to remain level and stable
Toilets may be shared between sites if:
1. The sites are under the control of the same builder or there is clear agreement between the builders
2. The toilets are convenient and readily accessible to the workers on both sites
And
3. There is at least one toilet to every 15 workers
Service Areas
Rent A Loo provide an efficient, speedy delivery service across Melbourne and surrounding suburbs including:
Altona
Balwyn
Beaumaris
Bentleigh East
Berwick
Brighton
Brunswick
Bundoora
Camberwell
Caroline Springs
Carom Downs
Caulfield
Cheltenham
Coburg
Craigieburn
Cranbourne
Dandenong
Doncaster
Eltham
Elwood
Epping
Footscray West
Frankston
Glen Iris
Glen Waverley
Glenroy
Greenborough
Greenvale
Hastings
Hawthorn
Hillside
Hoppers Crossing
Kew
Kilsyth
Lalor
Lang Lang
Langwarrin
Main Ridge
Mentone
Merricks
Mill Park
Mitcham
Mornington Peninsula
Mulgrace
Narre Warren
Newport
Northcote
Pakenham
Pascoevale
Point Cook
Port Melbourne
Prahan
Preston
Red Hill
Reservoir
Richmond
Ringwood
Rosebud
Rowville
Rye
Seddon
South Melbourne
Springvale
St Albions
St Kilda
Taylor Lakes
Templestowe
Thomastown
Tooradin
Werribee
Wheelers Hill
Williams Landing
Williamstown
Yarraville
Servicing all Melbourne suburbs, Mornington Peninsula, South Gippsland & Yarra Valley.
Call us for more details.
BOOK ONLINE
Tyabb
Address: 9 Cannery Court, Tyabb Victoria 3913
P.O. Box: 62 Tyabb Victoria 3913
Call Rent A Loo: 0409 783 399 or 1300 367 848
North Sunshine
Address: 72 Imperial Drive
North Sunshine Victoria 3020
Call Rent A Loo: 0409 783 399 or 1300 367 848
Bendigo
Address: 981 Alternative Highway
Bendigo Victoria 3551
Call Rent A Loo: 0409 783 399 or 1300 367 848