PORTABLE WATER STATIONS
Servicing all Melbourne suburbs, Mornington Peninsula, South Gippsland and Bendigo
Rent A Loo: 0409 783 399 info@rentabathroom.com.au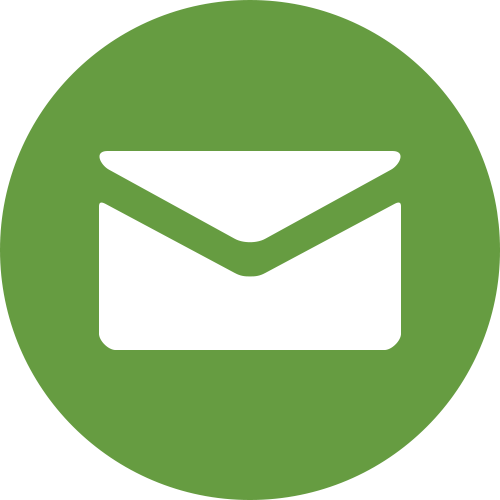 PORTABLE WATER HYDRATION STATIONS & DRINK FOUNTAINS FOR HIRE
Portable hydration units, also known as drinking fountains, have many benefits for both the public and for event organisers. One of the toughest jobs after an event has finished – is cleaning up the mess left behind by hundreds, thousands or 10's of thousands of party goers, festival attendees or show patrons. Using the Rent A Loo portable water hydration station means event patrons can quickly and conveniently refill their own water bottles and use the drinking fountain to prevent dehydration during the event and help reduce waste and the dumping of bottles.
Water stations can both reduce first aid treatments from dehydration and reduce the amount of clearing up.
Benefits of Portable Water Stations include:
Convenient clean fresh water all day
Vastly reduced waste from plastic bottles
Self service – saving on staff numbers
Happier customers
Fresh clean water on hot days means less dehydrated people
Great for kids
Easy to refill bottles from
Short or longer term hire available
Rent A Loo supplies easy to install, water stations and drinking fountains, for quick and convenient patron hydration. Using the Rent A Loo portable water hydration station means event patrons can quickly and conveniently refill their own water bottles, or drink directly from the drinking fountain to prevent dehydration during an event. Having patrons properly hydrated during an event can potentially reduce the load on onsite medical staff, who can then attend more critical emergencies if they arise. Rent A Loo portable drinking fountains are robust compact units, built to cater for a high volume of thirsty people at any festival or event. With anti-bacterial dispensing nozzles delivering quality filtered or non-filtered drinking water, they are ideal for large outdoor public events such as concerts, sporting events, shows and markets. A portable hired drinking station is the healthy and environmentally friendly alternative to plastic bottled water and can limit the amount of waste disposed of, cutting down on the amount of "one-use" plastic drink bottles that are disposed of, often on the ground. It is a quick and easy alternative way to keep the public hydrated.
Ideal uses include:
Outdoor events
Sporting events
Concerts
Field days
Shows
Markets
Agricultural shows
Special events
Moto x events
The benefits of having clean, fresh drinking water instantly available at all times cannot be underestimated. By the time we feel thirsty, we are already partially dehydrated and when kids are playing it is important they keep their hydration levels up. We should all be carrying reusable bottles to fill up when ever we can and having a water bottle refill station nearby not only keeps us hydrated but also saves us money.
Service Areas
Rent A Loo provide an efficient, speedy delivery service across Melbourne and surrounding suburbs including:
Altona
Balwyn
Beaumaris
Bentleigh East
Berwick
Brighton
Brunswick
Bundoora
Camberwell
Caroline Springs
Carom Downs
Caulfield
Cheltenham
Coburg
Craigieburn
Cranbourne
Dandenong
Doncaster
Eltham
Elwood
Epping
Footscray West
Frankston
Glen Iris
Glen Waverley
Glenroy
Greenborough
Greenvale
Hastings
Hawthorn
Hillside
Hoppers Crossing
Kew
Kilsyth
Lalor
Lang Lang
Langwarrin
Main Ridge
Mentone
Merricks
Mill Park
Mitcham
Mornington Peninsula
Mulgrace
Narre Warren
Newport
Northcote
Pakenham
Pascoevale
Point Cook
Port Melbourne
Prahan
Preston
Red Hill
Reservoir
Richmond
Ringwood
Rosebud
Rowville
Rye
Seddon
South Melbourne
Springvale
St Albions
St Kilda
Taylor Lakes
Templestowe
Thomastown
Tooradin
Werribee
Wheelers Hill
Williams Landing
Williamstown
Yarraville
Servicing all Melbourne suburbs, Mornington Peninsula, South Gippsland & Yarra Valley.
Call us for more details.
BOOK ONLINE
Tyabb
Address: 9 Cannery Court, Tyabb Victoria 3913 P.O. Box: 62 Tyabb Victoria 3913 Call Rent A Loo: 0409 783 399 or 1300 367 848
North Sunshine
Address: 72 Imperial Drive North Sunshine Victoria 3020 Call Rent A Loo: 0409 783 399 or 1300 367 848
Bendigo
Address: 981 Alternative Highway Bendigo Victoria 3551 Call Rent A Loo: 0409 783 399 or 1300 367 848