PORTABLE BUILDERS TOILETS
Servicing all Melbourne suburbs, Mornington Peninsula, South Gippsland and Yarra Valley
Rent A Loo: 0409 783 399 info@rentaloo.com.au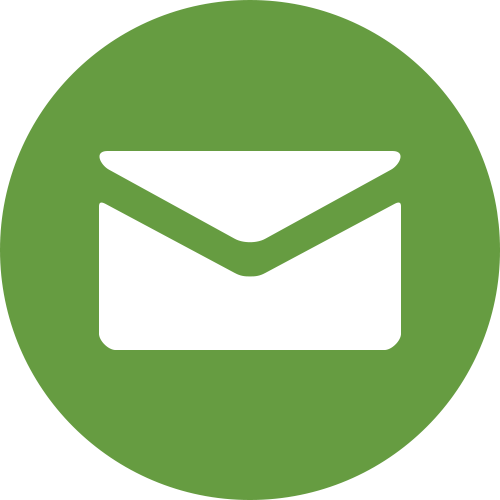 PORTABLE BUILDERS TOILETS
From Rent A Loo – Home of Melbourne's best maintained and cleanest portable toilets.
Rent A Loo supply extremely clean, well maintained and regularly serviced portable builders toilets for hire.
Quality workplace amenities
When you are managing a building site, the importance of clean comfortable and well maintained Portable builders toilets should not be overlooked. You have a lot to think about and many people to keep happy.
Your main focus is on delivering the project on time to a high standard and with no major hiccups. But in order to achieve this you will need to have a productive workforce, whether employed directly or as contractors and they will need a good standard of workplace amenities to keep them motivated and on the job.
RENT A LOO PORTABLE TOILET FEATURES
Durable, sturdy construction
Neat, clean interior
Regular pump-out servicing schedule available
Large waste tank
Portable chemical and sewer connect toilet hire options available
Meet or exceed local and Australian OH&S regulations
Hand wash basin with tap
Toilet roll holder
110 Litre fresh water tank
Heavy-Duty marine type hand flush pump
Plastic bowl and stainless steel flap
Trouble free Toilet Hire
Rent A Loo understand that if you are managing a building site you need to work with businesses who can be relied on to carry out a professional and efficient service. So at Rent A Loo, we use only the highest quality products, portable toilets and cleaning agents to ensure trouble free operation.
We deliver on time, keep the amenities clean and pumped out and maintenance is carried out on when required. This reduces down time and keeps your building schedule on track and on time. All Rent A Loo portable hire toilets meet and exceed local and Australian health and safety regulations.
That's one less concern you need to worry about…
Organising Toilet Hire – Where do I start?
If you haven't organised toilet hire for a building site before, then you will save yourself a lot of time and effort by ringing an expert and rather than you having to think of everything, they can guide you through the process.
Rent A Loo staff are experienced professionals, who have been supplying bathroom amenities to builders for many years.
We will ask a series of questions, to establish details around the number of people you will have on site, gender mix, location, site layout, accessibility and so on.
We can supply you with toilet facilities, so that your workers and staff have great, amenities when and where they need them.
If you want to be prepared, when you call about toilet hire here is a useful checklist:
What are the things you need to consider, when organizing your portable builders toilets?
Let's have a look through the checklist:
1. How many people are on site?
2. How many loos will you need?
3. Where can the dunnies be located?
4. Will you need male and female toilets?
5. How will the loos be delivered – site access?
6. What is the cost of toilet hire?
7. Will your rented toilets need cleaning?
8. Who supplies the toilet rolls?
9. What about ventilation?
10. Will they need to be connected to the sewer?
Need to know more or book your hire Call: 0409783399
Can you get portable toilets onto my building site?
This is a good question, as some sites are difficult to access. We might need to see the site to make an initial assessment and of course this is at no cost to yourself.
Builders Please Note: You need to allow suitable access for a crane truck to deliver your Builders Toilets.
Portable Toilet Dimensions
Dimensions – 1200mm wide x 1200mm long x 2300mm high
Portable Toilets are Delivered
Builders Toilets are large and fairly heavy, but Rent A Loo have the equipment to deliver your rented loo to most sites.
Give us a call and we can work out the best way to get your hired toilets to you on time. Call: 0409783399
Free Standing Chemical Toilets for Building Sites
Our Rent A Loo portable chemical toilets are fully self-contained and do not need to be connected to external services.
Portable waste holding tanks are emptied by Rent A Loo at the end of your hire.
Arrangements can be made to service portable toilets during longer-term hires or large and busy functions.
Toilets are delivered by truck and placed on site by crane.
Service Areas
Rent A Loo provide an efficient, speedy delivery service across Melbourne and surrounding suburbs including:
Altona
Balwyn
Beaumaris
Bentleigh East
Berwick
Brighton
Brunswick
Bundoora
Camberwell
Caroline Springs
Carom Downs
Caulfield
Cheltenham
Coburg
Craigieburn
Cranbourne
Dandenong
Doncaster
Eltham
Elwood
Epping
Footscray West
Frankston
Glen Iris
Glen Waverley
Glenroy
Greenborough
Greenvale
Hastings
Hawthorn
Hillside
Hoppers Crossing
Kew
Kilsyth
Lalor
Lang Lang
Langwarrin
Main Ridge
Mentone
Merricks
Mill Park
Mitcham
Mornington Peninsula
Mulgrace
Narre Warren
Newport
Northcote
Pakenham
Pascoevale
Point Cook
Port Melbourne
Prahan
Preston
Red Hill
Reservoir
Richmond
Ringwood
Rosebud
Rowville
Rye
Seddon
South Melbourne
Springvale
St Albions
St Kilda
Taylor Lakes
Templestowe
Thomastown
Tooradin
Werribee
Wheelers Hill
Williams Landing
Williamstown
Yarraville
Servicing all Melbourne suburbs, Mornington Peninsula, South Gippsland & Yarra Valley.
Call us for more details.
BOOK ONLINE
Tyabb
Address: 9 Cannery Court, Tyabb Victoria 3913
P.O. Box: 62 Tyabb Victoria 3913
Call Rent A Loo: 0409 783 399 or 1300 367 848
North Sunshine
Address: 72 Imperial Drive
North Sunshine Victoria 3020
Call Rent A Loo: 0409 783 399 or 1300 367 848
Bendigo
Address: 981 Alternative Highway
Bendigo Victoria 3551
Call Rent A Loo: 0409 783 399 or 1300 367 848