PORTABLE FUNCTION TOILET HIRE
Servicing all Melbourne suburbs, Mornington Peninsula, South Gippsland and Yarra Valley
Rent A Loo: 0409 783 399 info@rentabathroom.com.au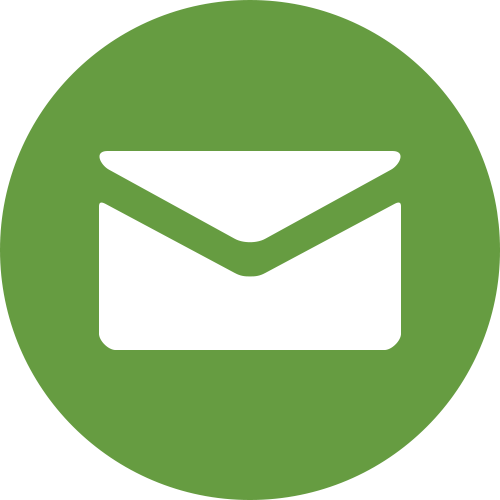 Portable Function Toilet Hire – Weddings, Parties, Events.
Rent A Loo supplies clean, reliable and hygienic, premium Portable Function Toilets for hire.
If you are organising an event such as a wedding, concert, festival, fete, exhibition, party or any major entertainment event, you will be conscious of the need to ensure you patrons have a memorable time. You want people to be telling their friends about the great experience they had at one of your events. This means that in addition to the general environment, catering and entertainment – clean, accessible and well stocked, portable function toilets and bathrooms are essential.
Choosing a Portable Toilet Hire Company for your function
So how do you choose which company to use when hiring portable function toilets and how do you compare their relative merits?
Maybe this list can help – it's based on working out and prioritising the things that are most important to you and your customers:
Time – the company must be efficient
Experience – they must be able to demonstrate they know about toilet hire for functions.
Clean – the toilets must be clean and fresh
Knowledgeable – this company needs to understand my toilet hire needs
Cost – their portable toilet hire rates must be competitive
Presentation – the portable function toilets have to look professional and they have to match.
Reliable – the toilet hire company, must do what they say they will do.
Punctual – I need my toilets delivered on time.
Service –I need the best possible level of service
Quick to resolve issue – I know sometimes things go wrong, but I want any issues resolved promptly.
Other Considerations
If you rate these requirements in order of priority it will help you to make the right decision and engage a Portable function toilet company that is the right fit for you and your requirements.
Your other considerations will be:
How many people am I expecting to my event?
How many toilets will I need for the number of people?
When should they be delivered?
What are the delivery arrangements?
How will they be kept clean?
Where is the best pace to locate them?
Will I need separate male and female toilets?
Will they smell?
What if one gets broken?
PORTABLE EVENT TOILET – KEY FEATURES
Dual toilet roll holders.
Free rolls of environmentally friendly toilet paper supplied. Ask us for more if needed.
Sturdy and Easy to use flush pump handle.
Hand basin with water 110 litre water tank capacity
Hand Soap dispenser mounted to the wall.
Hand Wash Basin with tap
Hand Sanitise Soap Dispenser
Double Toilet Roll Holders
110 litre Fresh Water Tank
Heavy Duty marine type Flush Pump
Polypropylene bowl and stainless steel flap
400 litre waste capacity – 840 uses
Are Rent A Loo the right company for Function Toilet Hire?
Rent a Loo have many years experience in hiring toilets for Functions of all shapes and sizes.
Concerts, festivals, outdoor gigs, weddings, markets, fetes, shows and any outdoor event you can think of. We have supplied toilet hire to a huge range of event customers.
This experience has given us a very good understanding of the requirements of events organisers and an appreciation of the time pressure that you are under.
Give one of our efficient, friendly staff a call today and you will find we can answer yes to all of your questions Call:  0409 783 399
Rent A Bathroom has one of Melbourne's newest fleets of portable toilets for hire. Sturdy and durable, easy to clean, well maintained and presented
Sturdy and durable, easy to clean, well maintained and presented. Rent A Loo premium portable toilets do not go out onto building sites or construction sites.
We have other portable toilets specifically for those uses. This way, Rent A Bathroom can guarantee that your next portable toilet hire will be a very pleasant experience for your next event, function or special occasion.
Service Areas
Rent A Loo provide an efficient, speedy delivery service across Melbourne and surrounding suburbs including:
Altona
Balwyn
Beaumaris
Bentleigh East
Berwick
Brighton
Brunswick
Bundoora
Camberwell
Caroline Springs
Carom Downs
Caulfield
Cheltenham
Coburg
Craigieburn
Cranbourne
Dandenong
Doncaster
Eltham
Elwood
Epping
Footscray West
Frankston
Glen Iris
Glen Waverley
Glenroy
Greenborough
Greenvale
Hastings
Hawthorn
Hillside
Hoppers Crossing
Kew
Kilsyth
Lalor
Lang Lang
Langwarrin
Main Ridge
Mentone
Merricks
Mill Park
Mitcham
Mornington Peninsula
Mulgrace
Narre Warren
Newport
Northcote
Pakenham
Pascoevale
Point Cook
Port Melbourne
Prahan
Preston
Red Hill
Reservoir
Richmond
Ringwood
Rosebud
Rowville
Rye
Seddon
South Melbourne
Springvale
St Albions
St Kilda
Taylor Lakes
Templestowe
Thomastown
Tooradin
Werribee
Wheelers Hill
Williams Landing
Williamstown
Yarraville
Servicing all Melbourne suburbs, Mornington Peninsula, South Gippsland & Yarra Valley.
Call us for more details.
BOOK ONLINE
Toilet Dimensions
Height : 2300mm
Length : 1200mm
Width : 1200mm
Pump Out Servicing available
Our Portable chemical toilets designed specifically for functions are fully self contained and do not need to be connected to external services.
Function Toilet Delivery
Please remember – It is very important to consider location and access,
NB : Arrangements can be made to service portable toilets  and waste holding tanks during longer term hires, large and busy functions.
Tyabb
Address: 9 Cannery Court, Tyabb Victoria 3913
P.O. Box: 62 Tyabb Victoria 3913
Call Rent A Loo: 0409 783 399 or 1300 367 848
North Sunshine
Address: 72 Imperial Drive
North Sunshine Victoria 3020
Call Rent A Loo: 0409 783 399 or 1300 367 848
Bendigo
Address: 981 Alternative Highway
Bendigo Victoria 3551
Call Rent A Loo: 0409 783 399 or 1300 367 848